About 515Hosting
A brief history on how it started & WHO I AM.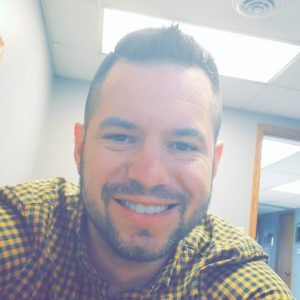 My approach to web design is to let the SEO guide my design versus my design guiding SEO.

Landon Elscott – Owner
Hi, I'm Landon!

I'm a freelance web designer and SEO guru serving Des Moines, Iowa & surrounding areas.

I have over 12 years of experience with WordPress, including web hosting. I'm well versed in creating both static and dynamic WordPress sites, including membership sites, e-commerce forums, and more.

Overseeing a blog that generates roughly 20,000 to 30,000 organic visitors from Google each month, I attribute the success to solid SEO learned over that same 10-year span.

When I'm not busy typing away or pouring over Google Search Console data, I'm a dad to two little girls and a structural designer for a small company in Iowa.
---
Certifications
---
Support Freelancers | Support Family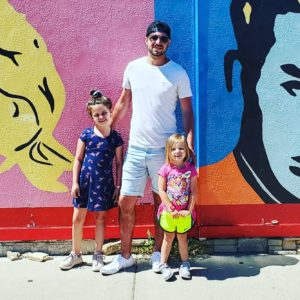 Independently versatile & accomplished.
My web design services journey began when I started building personal websites around 2008. I was intrigued by the idea that for less than $100, I could buy a domain name, purchase some web hosting, and with a bit of effort build a website and practically be in business.
In a lot of ways, not much has changed in that regard as far as barrier of entry to starting a website is concerned, though succeeding overnight is an anomoly. Interestingly enough, those reasons are both why having a web designer is so valuable to fast tracking a new website's success…and why you should be cautious in who you hire.
Founded in Transparency
I could tell you that I've taken a website at the start of the summer with a new domain and no content and scaled it to thousands of organic daily clicks by the end of that July. It would be the truth.
It would also be a bit misleading.
Getting to that point of accomplishment isn't a summer in the making. It was 10 years of website mistakes, lessons in SEO, and learning the ins and outs of WordPress (and hosting for that matter). With each subsequent website, I learned more about what was foundational to success.
Sometimes success is knowing as much about what not to do as it was what to do.
You'll notice there's no "we" in my content. It's just me…and I'm out to prove that's all the value you need for your small business website.
I started 515Hosting because I recognized that so many of the local competitors, were still making the same website mistakes I had made years and years ago. Their clients just didn't know any better.
Hire the web designer you find in search, not the yellow pages.
I remember talking to a small business owner that had originally hired a local web designer from the phone book to build them a new website. I was shocked at the invoice! The website had URLS titled "page-2", absolutely no alt-text, and was barely usable on mobile devices. The designer had even called herself an SEO expert.
When you visit a mechanic, you trust they know how to work on cars. When you visit a doctor, you trust they know how to diagnose a sickness. And when they hired this web designer, they trusted she knew the intricacies of web design – she didn't!
So I got to Work…
I started looking around at local web design companies that evening and realized I could build something better search optimized than the local web designers near me had built.
Within weeks my central Iowa web design homepage was outranking a lot of the competition. As it burst through the ranks, it was validating to myself I had what it took as a freelancer to compete with agencies that had been in business for years.
Today, I'm proud to offer some of the best WordPress web design and SEO services in Iowa. This website, designed and search optimized entirely by myself is beating out local web design agencies with entire SEO teams!
I'm pretty proud of that and I'm confident you'll be impressed with what I can do for your small business website.
Thank you so much for your business!
Landon Elscott