Project Spotlight: Ellowen.Life Popup
Search optimized store with a light-hearted personality.
To get the best feel for what this web design has to offer, I recommend viewing the live site:
---
Leveraging Search Trends
Meet Ellowen! Ellowen is a dakini in New Zeland (professionally trained in tantra, yoga, meditation, reiki, transformational coaching and sacred sexual bodywork) who has a website at https://www.ellowen.life where she promotes her services and music.Ellowen didn't know why her contact forms weren't working and she wasn't getting any email subscribers despite having a loyal following.
Her initial web designer she hired to help fix her problems left her high and dry when he realized his religion didn't allow him to work on such a sensually related site.Meet me, Landon! I might not agree with your viewpoints, but I'll be happy to build you a blog where you're free to express them.
I don't care if someone prays to the Flying Spagetti Monster as long they pay their invoice and I was happy to take on Ellowen's project.
After over a year of her website contact forms not working correctly, I had her emails sending correctly within an hour. WordPress sends emails by default using phpMail, which can sometimes be rejected by spam filters entirely due it's abuse by spammers. By setting up her contact forms to mail by SMTP using authentication to verify she was an owner of that address, her emails suddenly started being received.
Then, we took it a step further and integrated her website with Mailchimp to collect email addresses using an automated contact list where she can send Newsletters. And to help encourage people to sign up, I built her a pop-up that matches the color scheme of her website.
Two hours of invoiced work have fixed months of missed opportunities to connect with her customer base and changed the way her business grows perpetually.
---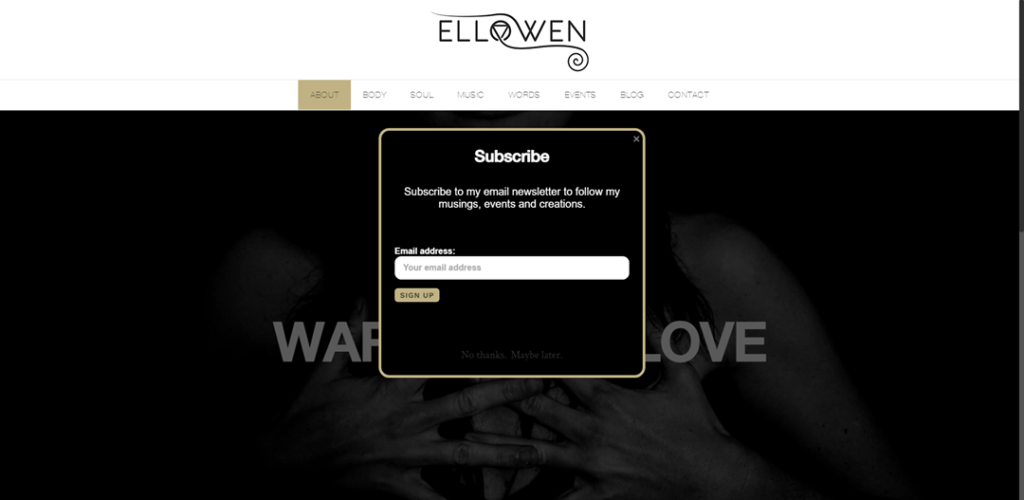 Built With: WordPress
Category: Small Business
An e-commerce website that uses print on demand and drop shipping. Built with Woocommerce over the top of WordPress.