Central Iowa Web Design
---
Web design to compete with Silicon Valley for Main Street Iowa businesses without spending Wall Street Money.
---
Web Design, "Iowa Nice"
---
As a freelance web designer in Iowa, I cut out the overhead marketing agencies and other website firms in Iowa charge. Plus, you get to work directly with me to make sure your vision doesn't fall on the deaf ears of bureaucracy.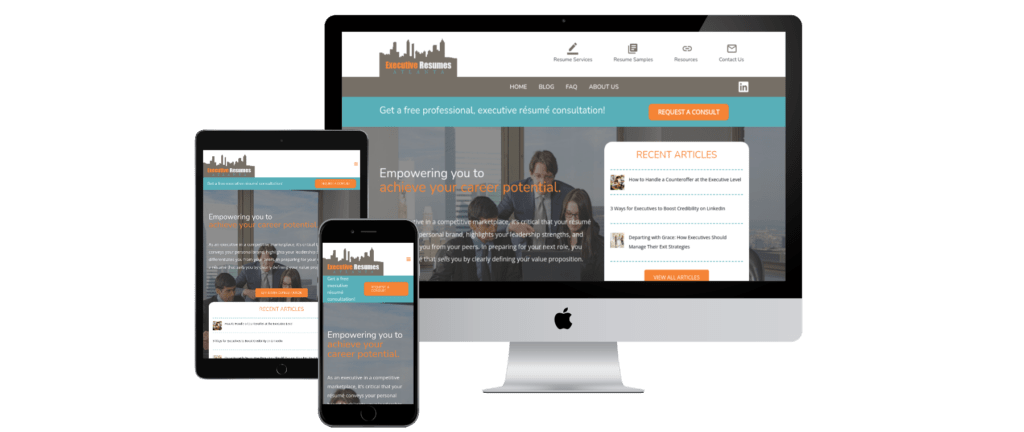 I appreciate entrepreneurs that want to learn to build their own website. It is hard to blame them when even their "13-year-old niece has a Wix website" and their aunt Nancy (who sometimes blogs about cats) said she can build a website for free. Ease of entry into "what you see is what you get" drag and drop website builders have certainly made do-it-yourself websites more approachable – in fact, that's how I got started years ago.
Unfortunately, many of these DIY sites sacrifice responsive design, search engine optimization expertise, integrated e-commerce solutions, and site speed considerations. With limited budgets, it's not uncommon that's the type of sites mom and pop shops end up with. Quality websites don't need to be ridiculously expensive, though. I aim to build sites for every budget.
The same accessibility of content management systems, like WordPress, that lead entrepreneurs to build their own website has opened the doors for many creative spirits to offer web design services. As a result, there's no shortage of options available for web design agencies and freelancers to choose from.
That means, being successful in the industry requires more than just building affordable websites to stand out. There's many things that set 515Hosting & Web Design apart, but when it comes to the current web design landscape it's important that one of those highlights is not ignoring the underlying importance of what web site content is supposed to do…
Web Design For Small Business
---
I build websites for the mom and pop shops who know bacon and eggs, patching tires, and patchwork quilts. Unfortunately, many technology companies prey on those small businesses, charging them thousands for copy and paste WordPress sites and selling them expensive "business plan" hosting they don't really need.

515Hosting & Web Design is different!

My business was built to serve main street Iowa.
---
Upgrade Your Site Today
Many small businesses end up with sub-par, DIY websites that don't look great on mobile devices, aren't optimized for search engine indexing, don't use features like content delivery networks or caching for faster performance, and fail to provide even basic concepts like alt text for images – important aspects of climbing search engine rankings.
My objective is to set myself apart from other freelance website designers in Iowa by meeting your design expectations and then exceeding them with my experience in solid SEO and an optional continuation plan that keeps the momentum of growth.
Located near Des Moines, Iowa, the goal of 515Hosting & Web Design is to build websites for businesses that aren't stuck in the Netscape Navigator era and do more than look good. Let me focus on your web design, search engine optimization, and web hosting tasks while you focus on what's important – growing your business for your amazing Iowa customers.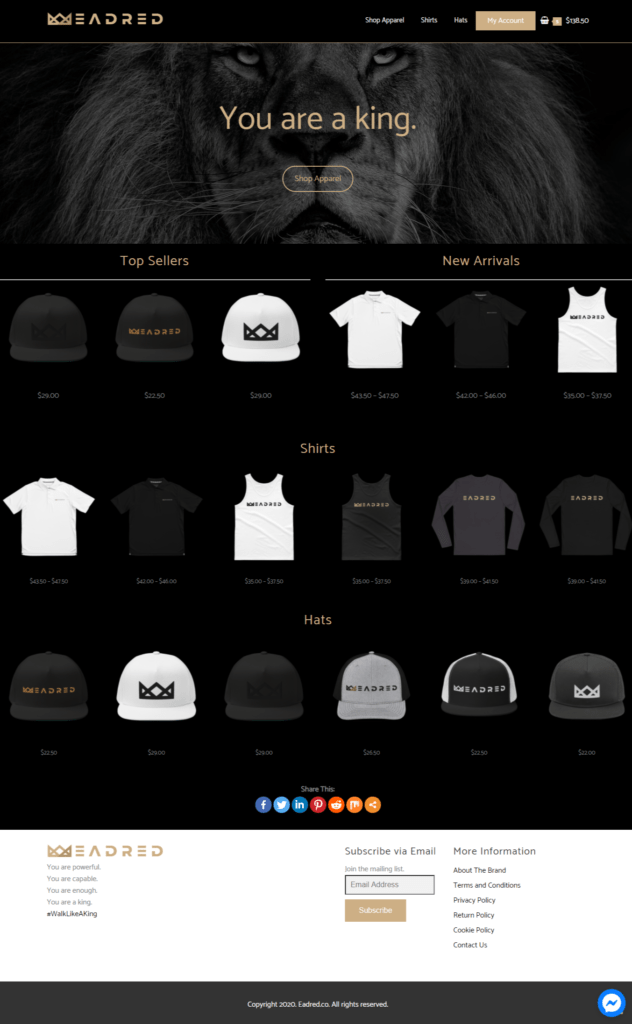 Start with a free consultation to see how I can build a website for your Iowa business and more.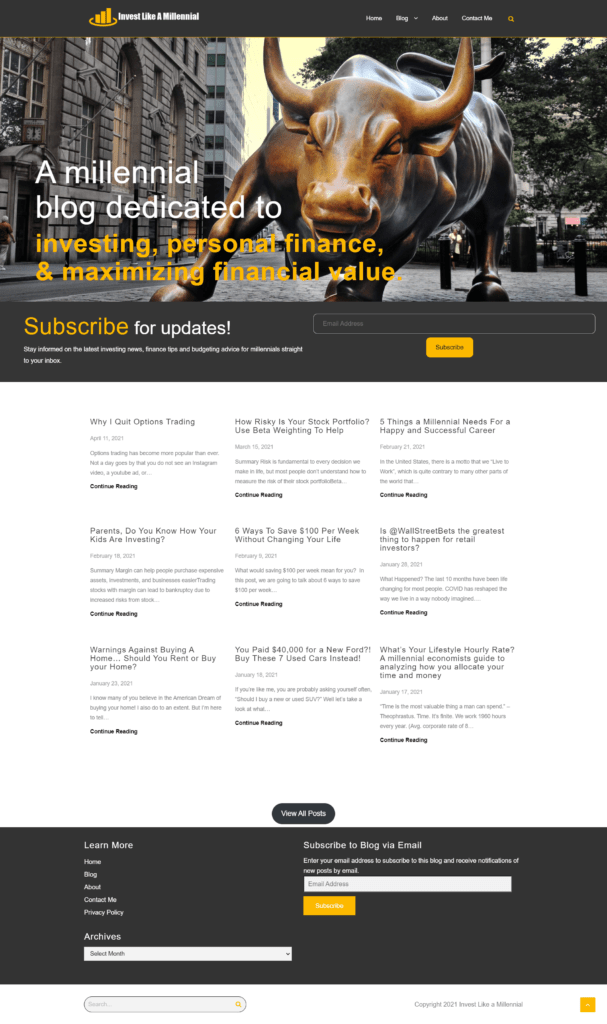 Name Your Price Web Design
I work with Iowa businesses of all sizes and build websites to meet a variety of budgets. Having a website to represent your business is likely more affordable than you might think!
There's a spectrum of approach when building a website that ranges from installing a pre-built theme to designing the header, footer, and each individual page from the ground up. As you might imagine, the budget correlated for those options fits the same spectrum with templates at the lower end and custom designs at the higher end.
Built For Your Budget
It's important to work with a web designer in Iowa that puts reputation before revenue and that's what I aim to do by providing a web design services that isn't one size fits all. I'll work with you to determine what your budget is, what you really need out of your website, prioritize those features, and provide you a detailed breakdown of what your website will cost and why.
My "My Name Your Price" web design service is built for your budget, allowing us to take a look at your budget and see if there's a way we can fit a website around that budget. While certain aspects of your website may have fixed costs and some features may not be capable within some budgets, naming your price is a great way to get started with a prioritized web site solution that takes advantage of prebuilt themes to get your business online.
What type of websites can I build?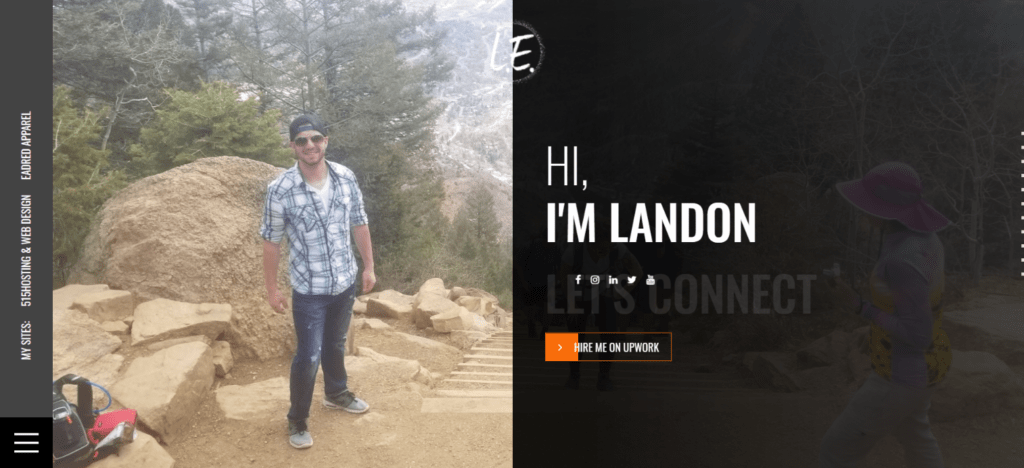 Portfolio Sites
Personal sites are typically very few pages and mostly static content that's infrequently updated. You might use one just to provide some information about yourself along with a link to your resume, a way for people to contact you, and maybe links to your social media content.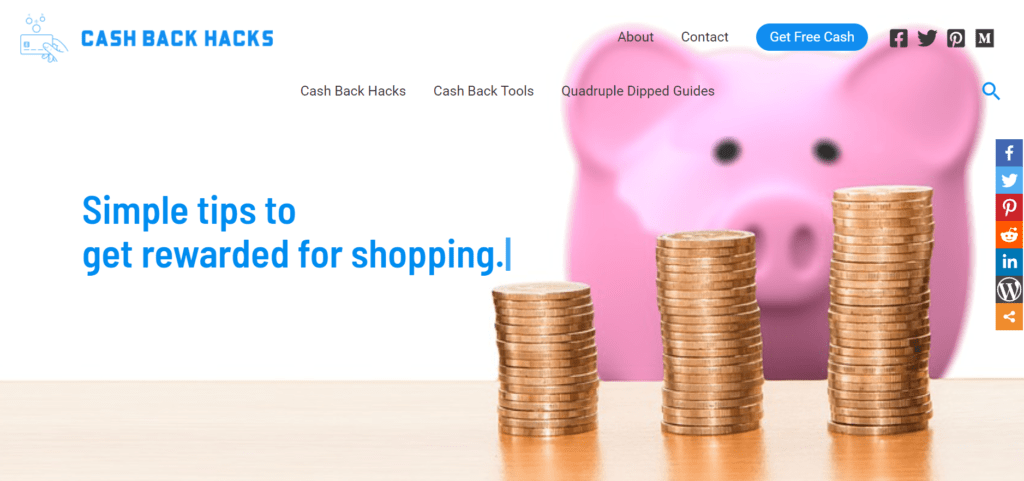 Blogs
With frequently updates, blogs add a layer of dynamic content to your website. While the general layout of pages is likely similar to a personal site, blogs often incorporate newsletter signups, pop-ups, and are often more feature rich than a static site with little visitor interaction directly on the site.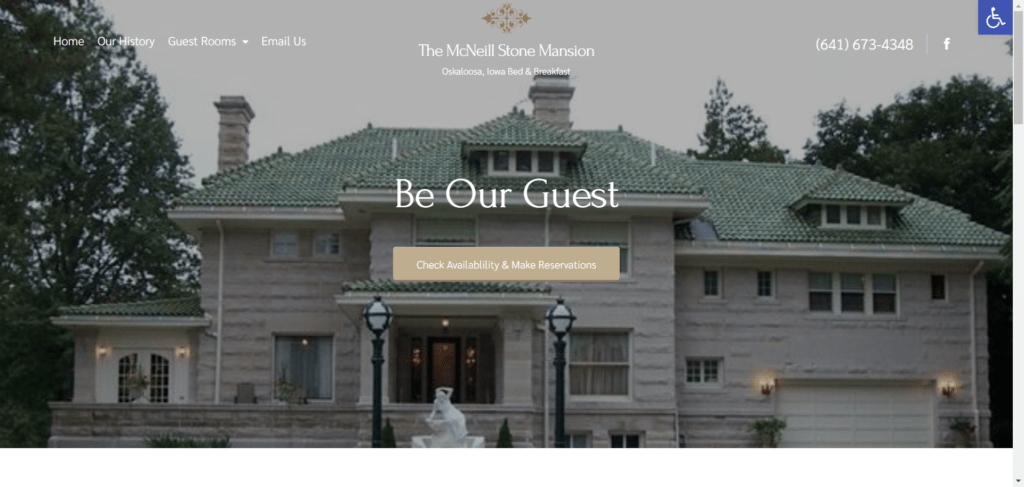 Small Business
Often, small business websites will have more pages than a personal site and also include a blog. Business websites also provide crucial leads as a lifeblood to the business. As a result, additional attention to analytics, email deliverability, and maximum uptime become incredible crucial.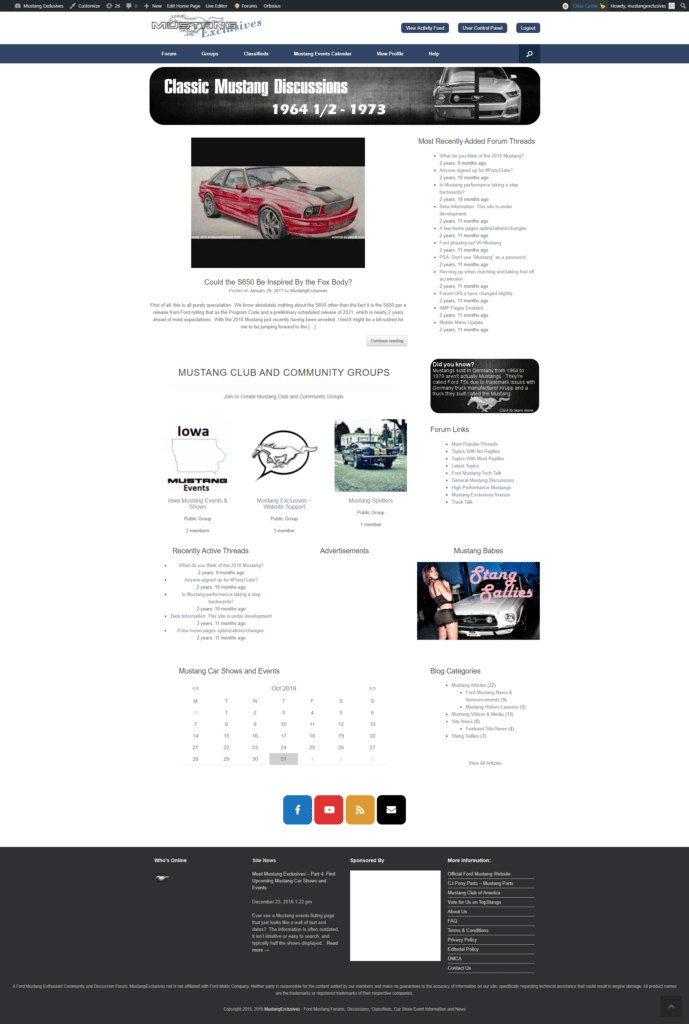 eCommerce | Message Boards | Membership
Building Beyond Blogs
---
Plugins, like WooCommerce, have made building eCommerce websites much more efficient over the years. Other plugins, like bbPress, have done the same for message boards. As you might expect though, building websites that handle payments or facilitate live discussions require more components than a typical static website.
Deciding to broaden your customer base and start selling your merchandise online is exciting, but if you're used to selling items on 3rd party marketplaces it can be a bit of sticker shock trying to rationalize your website purchase and understand what is included. Here's some important things to consider.
What's the benefit over Etsy?
While there's nothing wrong with using vendor marketplace sites like Etsy, they can quickly nickel and dime shop owners. With Etsy, each individual listing requires an up front fee and you must also pay a fee per inventory of that listing. Once you make a sale, you also get charged a 5% transaction fee and if the buyer found the item through an Etsy add, it could be as high as 15%. Add on other miscellaneous fees and payment processing fees and what appears affordable starts to really add up.
Like Etsy, eCommerce store builders like Shopify can appear cost friendly, but at nearly $30 per month per store it is far from the most economical – especially if you multiply that by multiple websites.
Building your own website not only puts more control in your hands to pick up and move service providers, but you can typically cut your monthly bill in half or more. Plus, if you want multiple stores, you can simply consolidate them onto one web hosting plan, clone the website to a new domain and immediately have a second store without additional fees.
What features are critical?
When you're dealing with membership sites and financial transactions, SSL certificates become absolutely necessary to protect customer form data. It's recommended that additional attention is given to ensure emails are deliverable by using an email API service to send automated emails from WordPress. Backups should also be taken much more frequently (potentially hourly or more) to avoid loss of orders.
What are some optional, but valuable features?
Pop-up boxes requesting sign up to a newsletter in exchange for coupon codes can be extremely effective. Store owners can also benefit from abandoned cart emails that attempt to recover sales from individuals that leave the site with items in their cart.
#GetSocial
Connecting with customers on social media can often be the biggest contributor to generating traffic to a website. Incorporating social media into your website can be a great way to flip this around and turn website traffic into social media engagement. Providing visitors with simple ways to find your social media profiles, follow you directly from the website, or even see what you're posting without clicking a link can quickly increase your social media followers where you can continue to connect with them.
Need more than a website?
I also offer domains, web hosting, and search engine optimization in Iowa.
Check Out My Project Portfolio
Whether you're writing about the best handmade soaps on your blog or selling them on your website, let 515Hosting & Web Design get you on the fast track to online success!
Packaged Website Design & Web Hosting
Bundle website services to receive exclusive discounts!
Over the years, I've noticed many small businesses get sold into "business" plan hosting they don't really need. It isn't uncommon to see a local, small-town Iowa restaurant paying $30 a month to their local telecom provider for "business package" hosting merely because they're a business.
In fact, many small businesses are buying enough bandwidth and storage in those "business plan" hosting packages, they could handle the daily web traffic of every mom and pop shop in the area!
In addition to building you a responsive, mobile-friendly and modern website, I also offer a variety of web hosting packages to replace your overpriced plans.
Ready to make your web design vision a reality?
Let's get started!
Begin with a free consultation and free estimate.
Please consider taking a look at my web design questionnaire for some of the information we will discuss.
If you're not already a web hosting customer, please consider taking a look at my web hosting options. I've partnered with a leading web hosting provider to offer 24/7 support in addition to my direct point of contact as a value added benefit in the continuation plan of your site.
Plus, web hosting customers receive a discount for web design services. Please mention if you are or are interested in become a web hosting customer.
In addition to web design and web hosting, I also offer search engine optimization services. When contacting me, please let me know in detail what services you seek and the objectives you're looking to reach.
Tell A Friend
Thank you for your business!