What are some unnecessary web hosting upsells?
One of the ways many web hosting providers increase their margins is by drawing clients in with low priced web hosting and then turn around and slap them with upsells.
When I got started in the business, it was important to me that I approach clients with transparency about the cost and features of my web hosting plans. There is a general consensus in life that you get what you pay for and the same can be true for web hosting…but not always. It wasn't enough for me to have a race to the bottom of pricing. I wanted to also show customers how I was able to deliver greater or comparative value at that price.
Strip away a lot of the fluff and compare features apples to apples and sure, you can make that generalization, but in the web hosting world there's a lot of features and upsells that don't actually deliver greater value. I didn't want to just show customers a cheaper price for web hosting, but show them why I was able to come in for affordably by leveraging the same knowledge that allowed me scale 7 sites to 20,000 visitors a month total on a single shared plan for $15 a month.
The upsell guise of being vaguely necessary.
Here's things web hosts say are needed that aren't.
If you've ever signed up for web hosting, you've probably been bombarded with upsells that quickly turn a low cost web hosting plan into a relatively expensive bill. You want your website to succeed and you trust the professionals (at the web hosting companies) are selling you products to do just that, except some of these web hosting upsells really aren't.
Your Small Business Probably Doesn't Need A Small Business Hosting Plans
Let me preface this by saying I do offer a Small Business Web Hosting Plan that is aptly named based upon it's relevance to small businesses, but I also have small businesses running perfectly fine on the Basic Shared Web Hosting Plan. I think there is value in guiding clients to products that make sense for them that they may not be able to understand the technical details of, but I also don't feel the options available for web hosting plans offered here are overwhelming or difficult to compare and contrast. That said, just because a plan is called a Small Business Plan doesn't necessarily mean that it offers anything of greater value to a small business.
One thing I've found is that web hosting companies will sell a standard set of basic shared web hosting plans of varying degrees of differences. Then they'll have a significantly higher priced set of plans that have a varying degree of differences that they call their Small Business plans. The problem is that sometimes these plans will be identical to their standard, lower cost plans with the exception of additional features the business will never even use. Small businesses owner may not realize this and simply buy the plan called Small Business plan for really no other reason than the fact they are a small business.
For example, HostGator offers a Baby Plan with unlimited websites, bandwidth and free SSL and also Small Business plan with unlimited websites, bandwidth, and free SSL. The Small Business plan at its core is essentially the same exact service, but costs $5 more per month. The add-on features aren't really anything of greater value for most businesses. Similarly, other web hosts will sell a Small Business plan with an absolute overkill of available server resources, cron jobs, additional mailing lists, and such when their plans that more geared to "personal" websites might be more in line with what the business actually needs.
You Shouldn't Need to Purchase SSL Certificates
Using the HostGator example again, one of the primarily features they offer is a free upgrade to Positive SSL. For the vast majority of businesses I've worked with, including eCommerce sites, a paid SSL certificate isn't necessary. There are a few situations where a paid SSL becomes valuable, but those are very specific situations.
Instead of using a paid SSL Certificate option, most web hosts offer LetsEncrypt as a free alternative. As long as the DNS server is set correctly to the IP address, you can generate an SSL Certificate for free directly within the Hepsia or cPanel web hosting dashboard.
In the case of GoDaddy, though, they aren't integrated with LetsEncrypt in the cPanel hosting so in order to get an SSL Certificate, they offer it as an upsell with some information about how it's so important to security. If you're not aware of other options, have already submitted your cart for the domain and are ready to check out, at that point it becomes an easy and "necessary" click.
You Probably Don't Really Need A Dedicated IP Address
One of the upsells often pushed onto unsuspecting small business owners is a dedicated IP address. It's often complimented by "your reputation could be on the line" warnings. However, most main street businesses probably don't necessitate it. Imagine your domain name like your family name and the IP address like the address of your house.
The idea of having your shared IP address having a reputation is sort of like the idea that if you live in an apartment complex, your reputation could be tarnished by the other residents even if you're a completely upstanding citizen. But unlike an apartment people visit, no one would actually know what other websites exist on your IP address unless they specifically go to find out. Most people aren't going to go to that trouble.
If you're just using your website to display data, as long as your IP address isn't completely black listed by Google for malware or something, there's really no reason to worry about being on a shared IP address. The reputation of the IP address used for sending emails could be important though as those could have a reputation tarnished for spam, but in recent years a lot of web hosts are starting to use separate email servers and if email deliverability is of concern, many small businesses turn to dedicated email service providers. So in short, you end up with this dedicated IP address that isn't really providing any greater value,
If you're looking to use an external database for instance and you only want your web server to be the only IP address allowed to connect to the database server, that's where a dedicated IP address comes in handy.
SEO Upsells Are Often Worthless By Web Hosting Companies
As you reach the end of the check out process on some web hosts, you might see a marketing ploy suggesting "help get ranked on Google faster" with some add on SEO features.
A few years ago, there were web hosting companies selling sitemap generation tools for a couple bucks per month which seems absurd when you can generate them for free using online tools, WordPress plugins, and even free sitemap tools directly within your web hosting dashboard.
Today, these sitemap generation tools are often sold as a free feature within an upgrade Business web hosting plans or as part of a monthly SEO bundle offered through the web host. The problem is, a lot of these SEO bundles just use algorithms to spit out some generalized good practices on things to change about a website and may or may not actually improve a website's presence on Google. If a web host starts upselling something by saying "check this out to help get found on Google" it's important to note that unless you've specifically requested not to be indexed by Google, your website will eventually get crawled as long as they're aware of it.
And you don't need some fancy tool to make Google aware of your website. You just need to submit it through the free Google Search Console or alternatively just place a link somewhere that Google can read.
Furthermore, even if you're getting good information from paid SEO audit tools, they're completely worthless to purchase unless you actually have somebody using that information to apply to the website.
Paid Backup Tools Are Generally Unnecessary
If one of the upsells you see is that you can get automated updates, it's important to note that backups are typically a feature offered inclusive in most web hosting plans or at the very least can be setup using free, alternative options.
If you've used a built in WordPress installer, such as Installatron or Softaculous, they usually have a built in WordPress backup solution as well. You can also look into backup plugins like UpDraft Plus if you're using WordPress or services like ManageWP offer free monthly backups. CPanel, as well, as Hepsia, also have automated backup solutions that are free for different types of sites.
Email Is Included Free For Most Web Hosting
Another thing I've seen is that people will pay for email addresses and third party email suites. Now, there can be value to that, but if you're just sending out a reasonable number of emails and storing a reasonable number of emails on a handful of addresses, the built in email solutions are perfectly fine. I'd say reasonable use of email is well within the limits of 40GB of storage and the some odd 500 or so emails per day many hosts will set as a limit.
If you're forwarding emails, it's even less important to may for email storage and such. Now, if you're running mailing lists, have a corporation with thousands of emails and addresses, you're probably going to get value from paid solutions. Otherwise, the email server included with most web hosting plans will get the job done perfectly fine.
515Hosting aims to deliver what you need.
You'll find the web hosting order form to be pretty straight forward. You sign up, pick a plan that meets your needs and that's that.
Most of the necessary features like SSL Certificates, Site Builders, sitemap tools, emails, backups
The 515Hosting Approach
Keep It Simple
You'll find the web hosting order for to be pretty straight forward here. You sign up, you pick a plan that matches your needs and that's that. It's a single page order form with no ridiculous upsells and most of the stuff you absolutely need is included absolutely free.
Every plan includes free SSL certificates, free site builders, sitemap tools, email addresses and storage, backups, and more.
As your business grows, then you might find yourself needing more resources, of which can easily be upgraded within your account. Otherwise, you won't find yourself bombarded with things you really don't need and if there are things you're aware you need, such as specifically ordering an SSL certificate or Privacy Protection on the domain, then you can do so directly on the order form.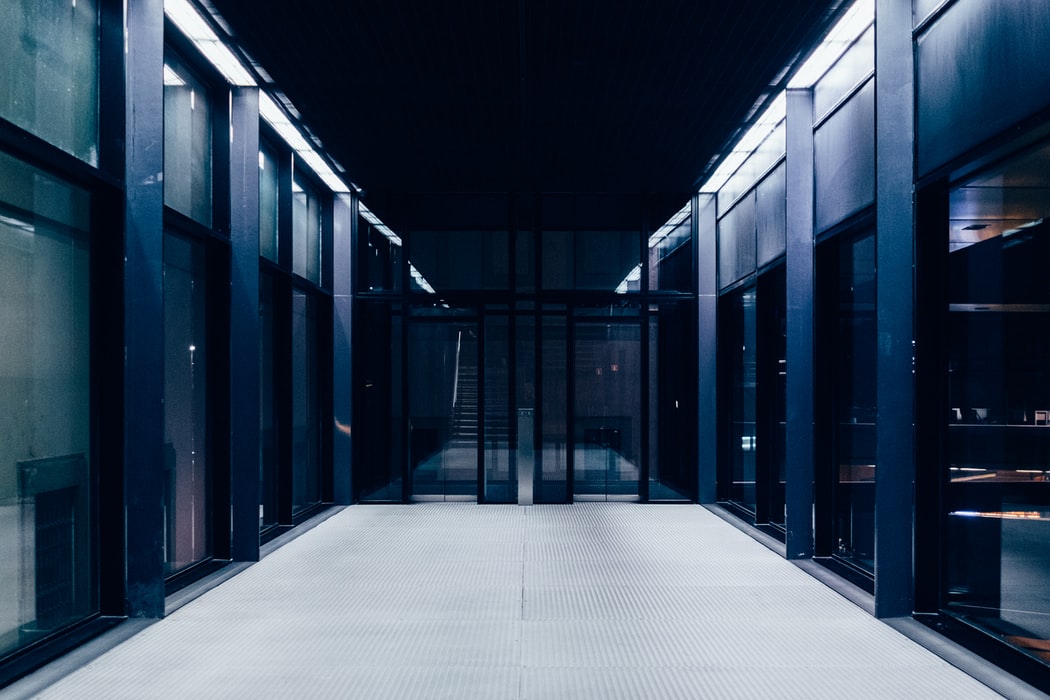 Tired of reading articles to answer your questions to make your website work right? Let me help.
"…[my] success is 10 years in the making…I'm selling you all the times I failed, all the mistakes I made, and all the setbacks…that's where the value lies – experience. I'm selling you on my knowledge of ranking a website with a list of SEO failures that a new webmaster is apt to make without a helping hand."
Landon – Read More