Project Spotlight: Invest Like A Millennial
A millennial's blog dedicated to investing, personal finance, and maximizing financial value.
To get the best feel for what this web design has to offer, I recommend viewing the live site:
---
Basic Blogs Are Powerful Blogs
The objective of InvestLikeAMillennial.com was to provide a client with a place to journal about his investing. Inspired by Wall Street financial news sites, the blog has a sharp home page that makes the Wall Street bull the center of attention.
Each blog post is then displayed below the hero image in a grid like fashion.
Basic blogs like this are a great way to share your thoughts with the world without cluttering your newsfeed with ridiculously long posts. With basic nature of them means they can be churned out rather affordably and reasonably quick!
---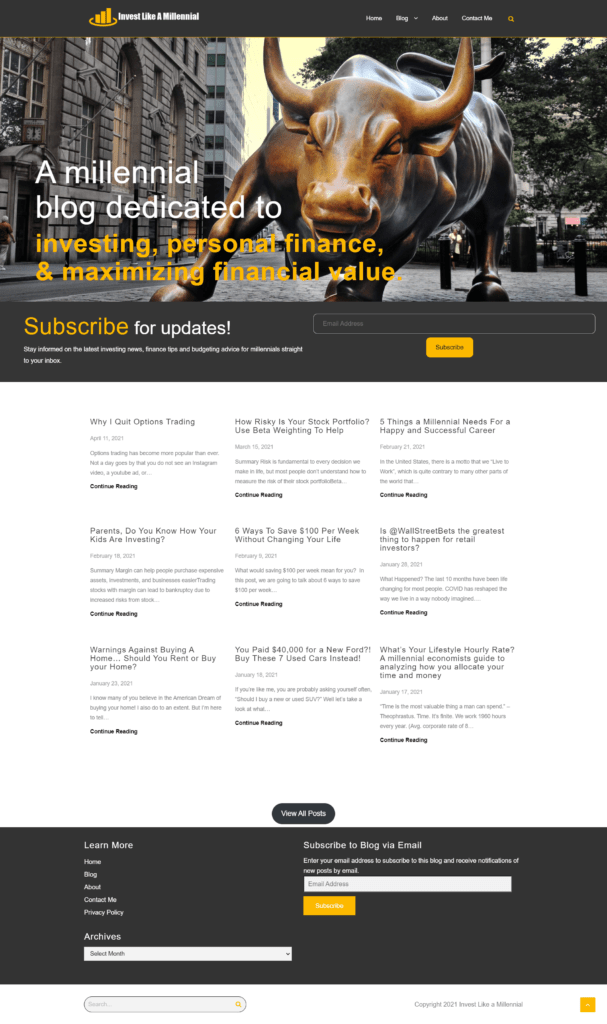 Built With: WordPress
Category: Blog
A simple personal blog site with a featured images and social media integrations.