Project Spotlight:
ProfilesInCourage.Today
The stories of people demonstrating uncommon courage in public & private life.
To get the best feel for what this web design has to offer, I recommend viewing the live site:
---
Simple Is Often Better
I was approached to build a simple, minimalistic blog for a Dartmouth University student project. Dedicated to telling the stories of people public service making tough decisions in the face of severe risk or adversity, the client's blog was requested to have a very minimalistic look.
The overall layout was inspired by Axios.com per the request of the client. The general blog roll has a mimicked feel, with a large featured image & title below the author's meta information. Each article in the blog feed also includes sharing features that share the individual article rather than the current page.
Lastly, the client requested the sidebar to include the Latest Stories & an embedded Twitter Feed. I'm looking forward to see this student project take off.
---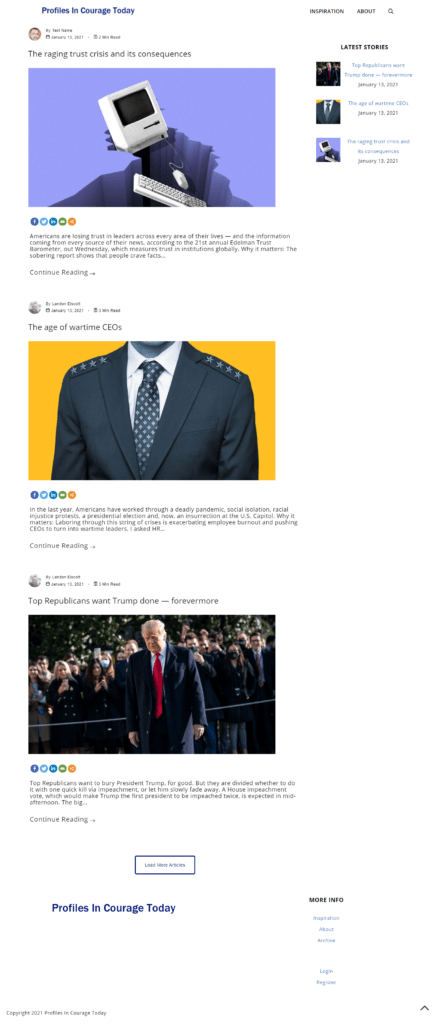 Built With: WordPress
Category: Blog
A simple news site with a minimalistic design.